Summer is winding down. At least in terms of kids returning to school and the unofficial end of summer (Labor Day weekend) coming on fast. My favorite part of summer in Lancaster and the silver lining of the COVID pandemic is the plethora of outdoor dining options.
Tobias Frogg
My absolute favorite spot to grab lunch in the summertime is Tobias S. Frogg, located just west of Lancaster City at 1766 Columbia Ave. Frogg has a fantastic outdoor bar and patio in the back of the restaurant with a tropical Key West theme. They even have a replica of the Key's Southernmost Point Buoy, indicating 1,221 miles to Cuba rather than 90 miles on the real deal.
During the week, lunchtime at the Frogg isn't usually too busy, making it an ideal spot to grab a bite over a lunch break. I'm a salad guy, and Frogg's salads are second to none. I usually order the Frogg's Garden with grilled chicken and avocado vinaigrette (pictured here) or a special summer salad that's been on the menu as of late with plenty of greens and berries, walnuts, and goat cheese. Even Big Lar (aka my dear old dad) gets excited when we head to the Frogg.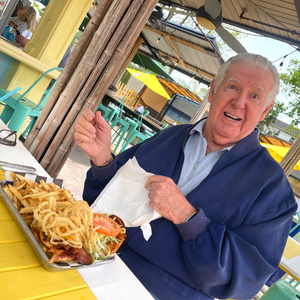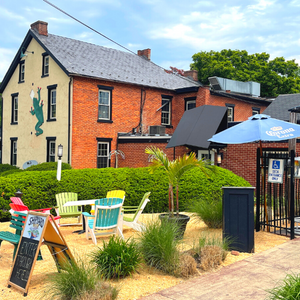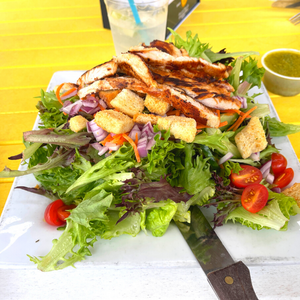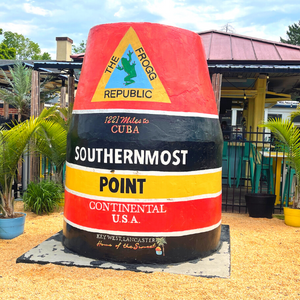 Stubby's
Us humans are creatures of habit. When challenged with where to grab dinner, we sometimes find ourselves falling back to the same (but consistently awesome, mind you) Lancaster eateries over and over. With such a wide variety of options in Lancaster county, I wanted to start expanding my horizons and try some places I've always known about but never visited for some reason.
Inspired by my pal, Jim Hoffer, who revealed on the 16th episode of the Lititz Shirt Factory Center Stage podcast that if given the choice, his last meal would be a stromboli from Stubby's, I figured now was the time to finally hit the east side of Lancaster City and see what all the hubbub is about, or at least what the deal is with the stromboli. The lovely and talented Anne Kirby and I dropped by Stubby's, a neighborhood bar at 254 E. Frederick St., one delightfully pleasant afternoon and enjoyed their outdoor sidewalk seating. We shared a boli that was clearly enough for two, and while it may not have risen to that status of my personal last meal pick, it was pretty damn good.
The magic happens to be a (spoiler alert) drizzle of mustard on the inside, mixed with the usual standard meat and cheesy stromboli ingredients. In fact, it was so magical that I didn't even remember to snap a photo. The street seating atmosphere was inviting enough that we stopped back the following week for a chef's salad and cheesesteak, which I did manage to photograph and were equally as good. Frankly, I'm sorry it took me this long to make it over to Stubby's.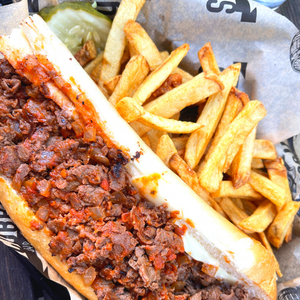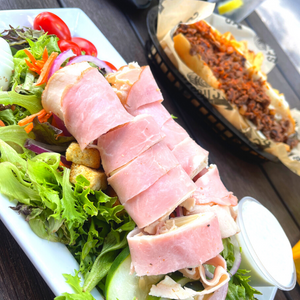 Freshly Greek
Another new spot for us is also new for the county, as of this past July. Heading out to Manheim Township, we stopped by Freshly Greek at 2355 Oregon Pike (in the Shoppes at Landis Valley) to check out what their website boasts as a menu that is locally sourced and made in-house. On a lovely summer evening, while enjoying their outdoor sidewalk seating, we sampled tzatziki and hummus appetizers and some super fancy sparkling lemon ginger green tea. The apps were delicious and plenty big enough for a snack for two (or three). We'll definitely be back for more.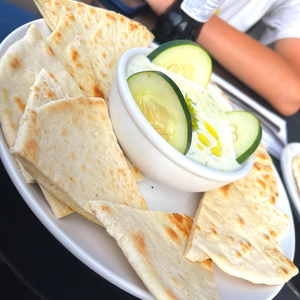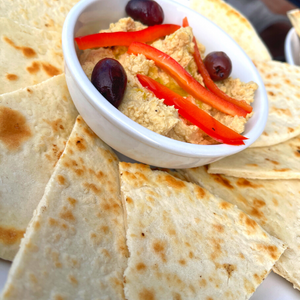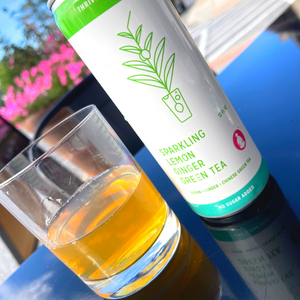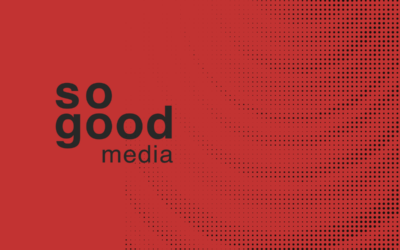 For the past 75 years, Goodwill Keystone Area has served 22 Pennsylvania counties through employing over 1,400 folks to execute their mission of...
read more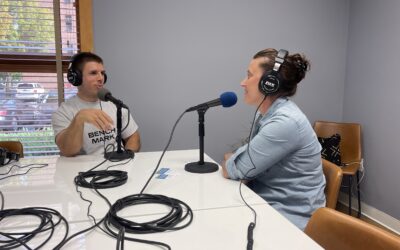 To celebrate the 15th anniversary of the Gifts That Give Hope alternative gift fair, So Good Media partnered with founder Jenn Knepper to develop...
read more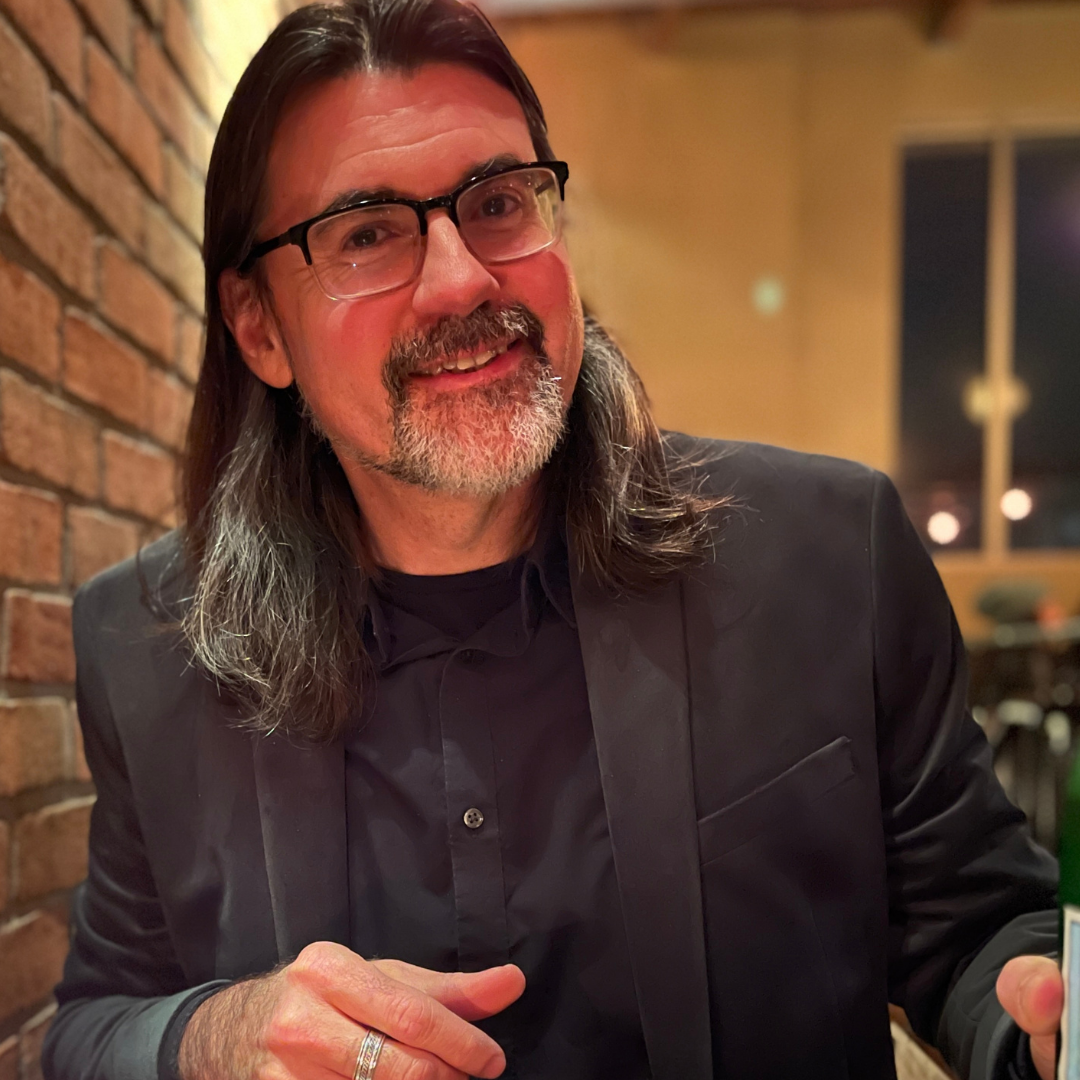 ABOUT JASON
FOUNDER | media producer, podcaster, musician
Jason is a media producer, podcaster, musician, and the co-host of So Good Lancaster's Cuppa J's along with Jose Johnson. He also produces audio podcasts, marketing videos, and other original programming for So Good Lancaster.