For the past 75 years, Goodwill Keystone Area has served 22 Pennsylvania counties through employing over 1,400 folks to execute their mission of advancing sustainability so that individuals and families can thrive and flourish. This mission is achieved through their process of collecting donations, and reselling products through their retail and online stores, along with a plethora of employment training programs that over 2,500 people took advantage of in 2022 alone.
Sarah Kemble, Director of Organizational Development, was searching for a fresh way to communicate news and inspiring stories about the organization to a workforce that spans 22 counties. She reached out to So Good Media, and we helped her concept an internal company  podcast that serves as an audio newsletter for everyone in the organization! Taking a fun and lighthearted approach, Sarah, along with her colleagues Mark and Jenn co-host the show. On each episode they invite another colleague to highlight accomplishments and share information about the county where their guest lives and works.
So Good Media records the show at the So Good Media studio and handles all of the post production editing. Additionally, we composed and recorded a custom theme song for the show and produced the show's intro and outro.
Are you looking for a unique way to communicate with your staff? Consider an audio newsletter for your organization! Contact us today to learn more.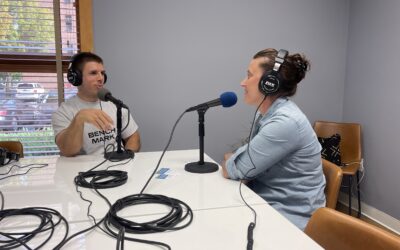 To celebrate the 15th anniversary of the Gifts That Give Hope alternative gift fair, So Good Media partnered with founder Jenn Knepper to develop...
read more