you wanna start
a podcast?
We've been there before, and we got you! We're your hosts, Jason Mundok and David Bellard, professional podcast producers at So Good Media Studio.
In our mini-series "You Wanna Start a Podcast?" we lay out a production roadmap to help you navigate the whys, whats, and hows of creating a podcast from scratch.
So whether you want to produce a podcast yourself or work with professionals like us, our experience with podcasting will help guide you as you start your podcast journey!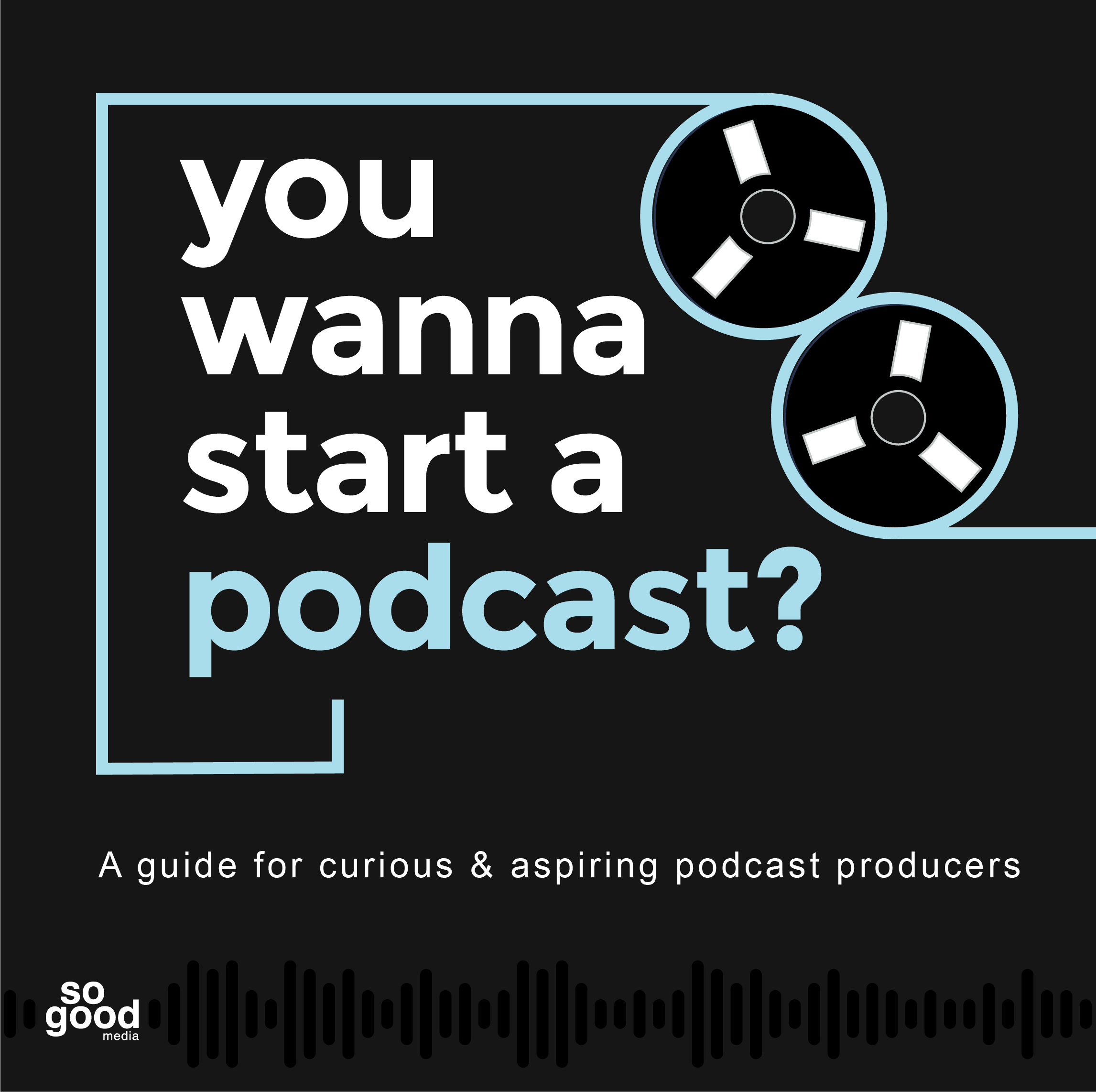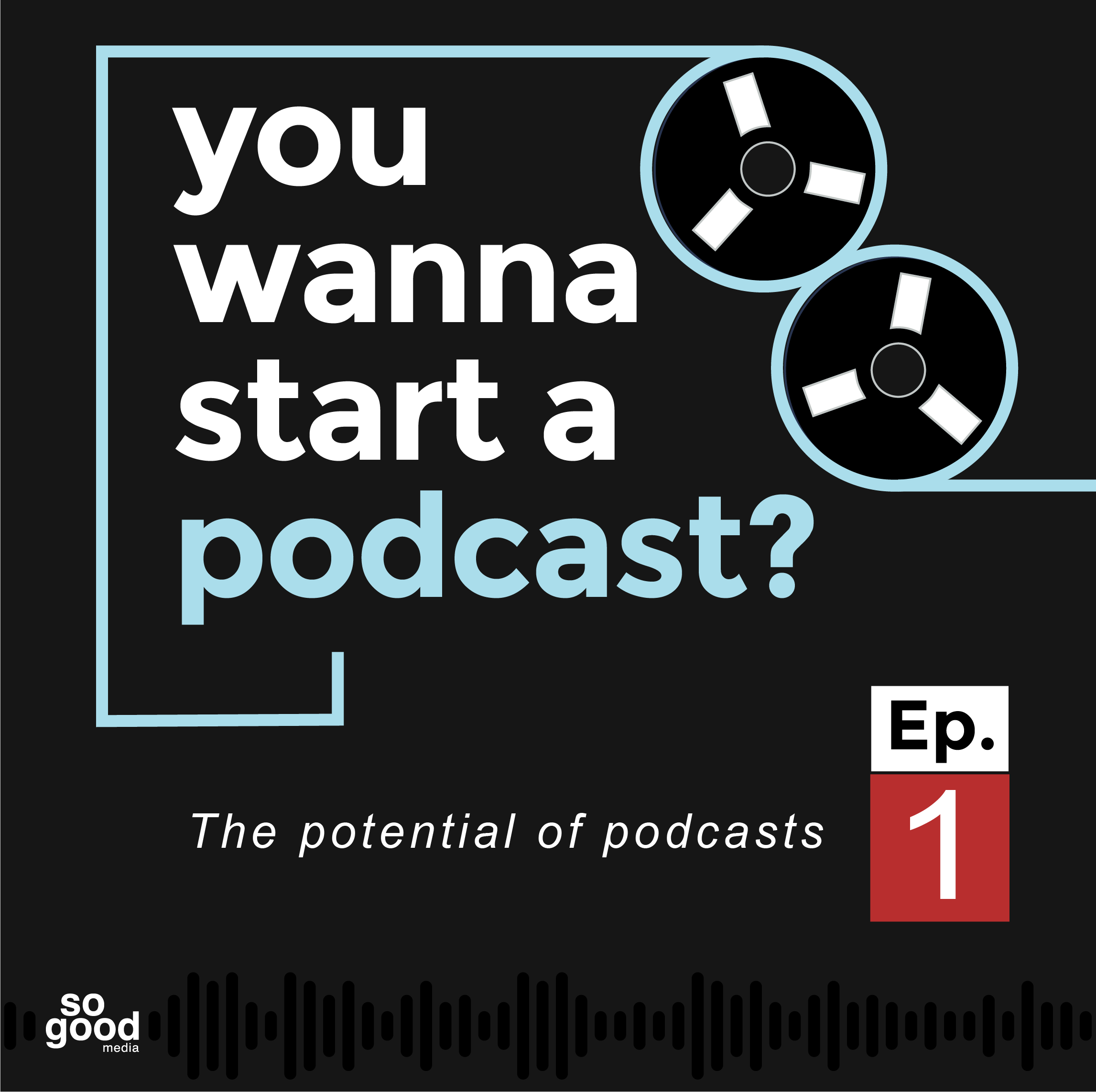 EP.1
"The potential of podcasts"
In this first episode, Jason and David give a basic overview of the rise of podcasts as a communication medium and their continuous growth in popularity. They also explore the many ways that individuals, businesses, and non-profit organizations are using podcasts to achieve their goals and objectives.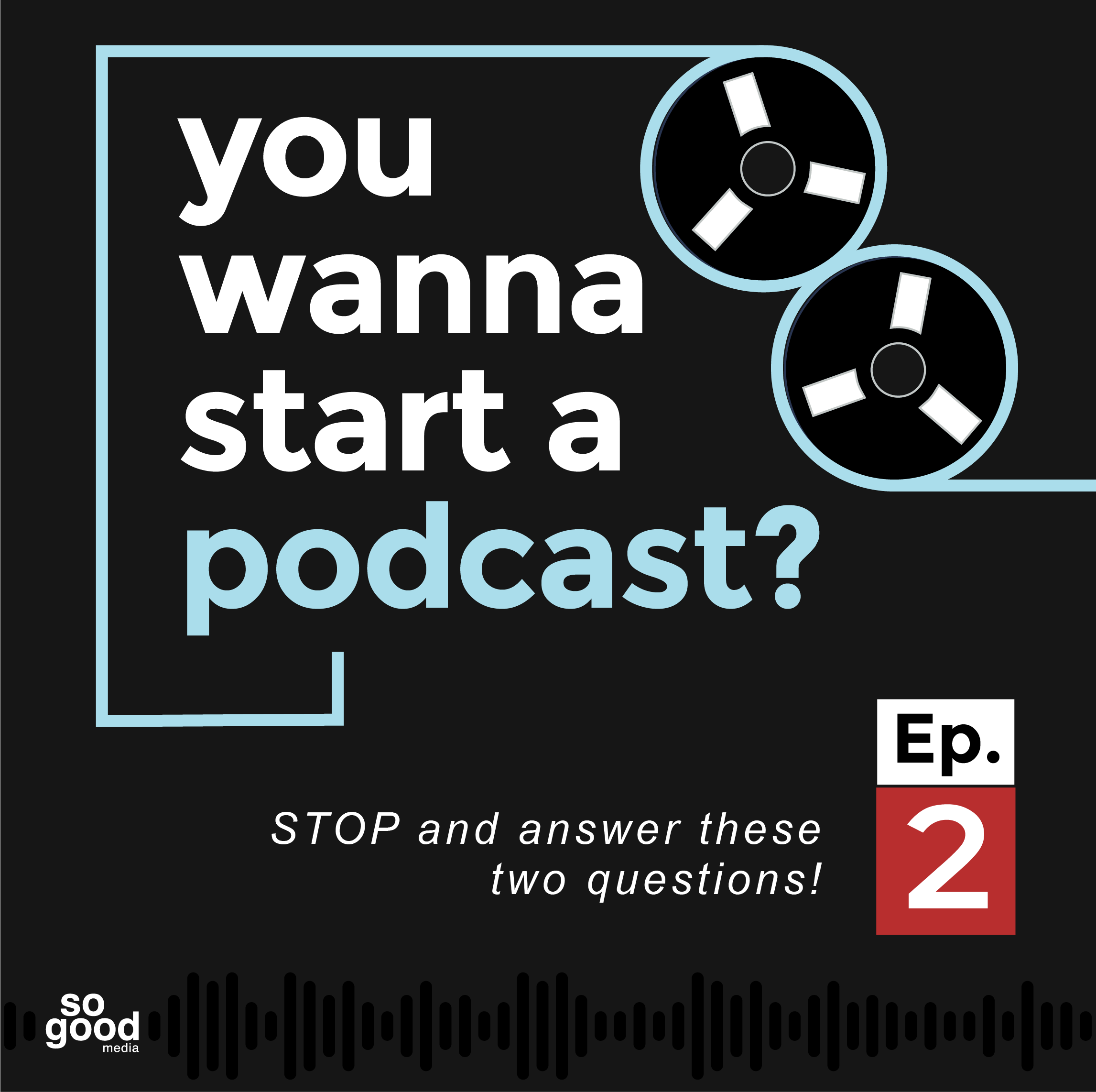 EP.2
"STOP and answer these two questions!"
The first step in podcasting isn't coming up with an idea for a show. Nope. The actual first step is answering two simple (but multi-faceted) questions that will help you decide if you have the capacity and resources to produce the podcast yourself or with a team, or if you need help from a professional producer.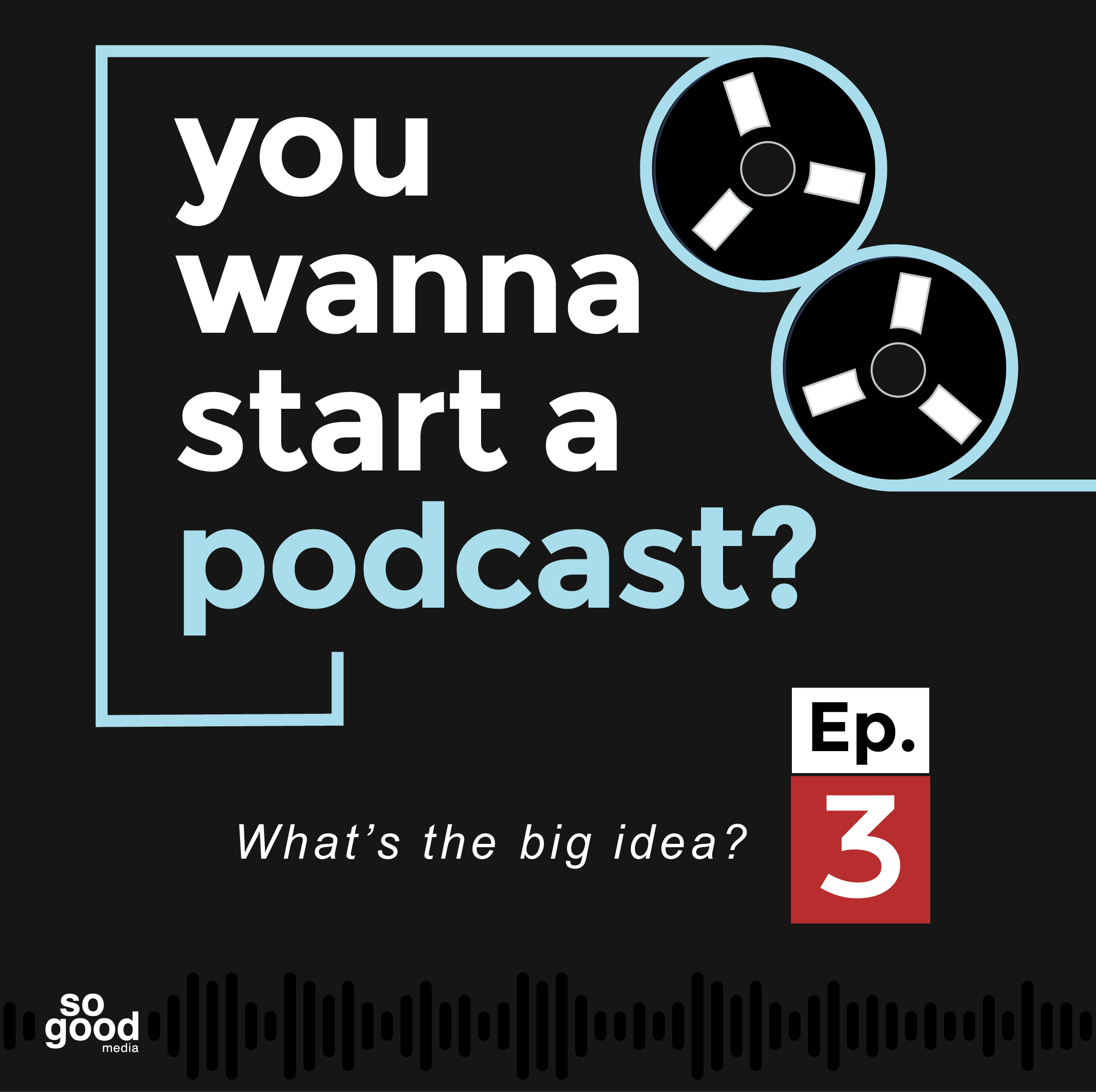 EP.3
"What's the big idea?"
Digital content producers will all tell you the same thing: creating great content that truly engages with your audience requires a great plan up front. In this episode Jason and David discuss the process they use to conceptualize and plan the podcasts they produce at So Good Media, while using this podcast as an example.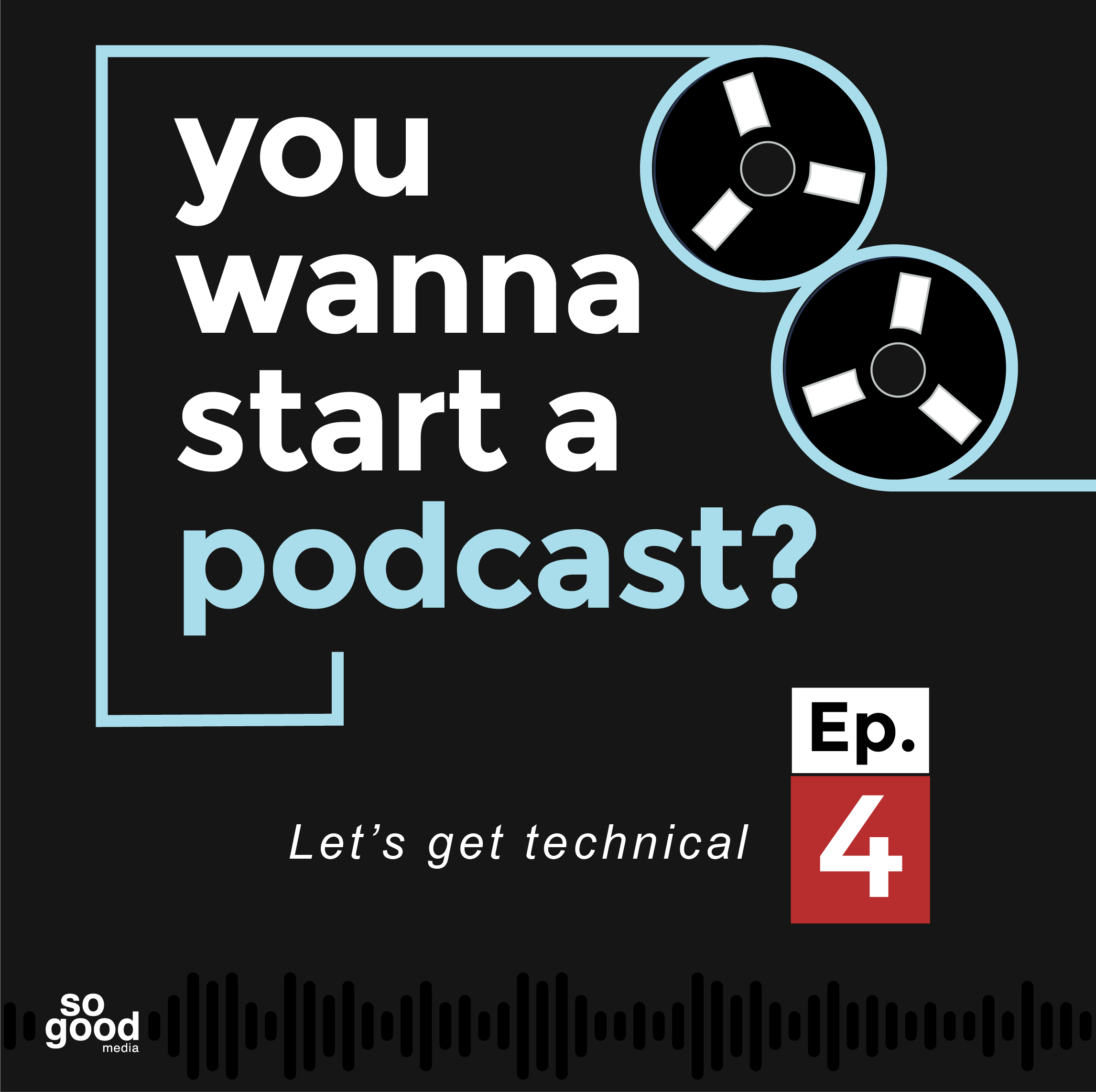 EP.4
"Let's get technical"
In this episode Jason and David get into the nuts and bolts of podcast production, specifically the technical aspects of recording and editing a podcast – everything from room size considerations, types of microphones, and the software needed to prepare and edit audio files into podcast episodes.
Our so good mission is to provide accessible, high-quality
media services in a fun, collaborative way. 
Our mobile studio allows us to be flexible and come to you. From streaming your event to video and audio production, our expert team makes the process easy and enjoyable.
We remove the stress of live streaming and have perfected the process, allowing us to create a pleasant experience for all guests both online and in the room.
The studio is a beautifully renovated
3500-square-foot facility in the heart of Lancaster, PA outfitted for all your photography, video, and audio
production needs.
While the So Good team can come to you,
it's nice to know you have a studio at your fingertips.
AUDIO
AUDIO PODCAST PRODUCTION

AUDIO DESIGN + ASSET CREATION

VOICE OVER PRODUCTION

MUSIC COMPOSITION AND RECORDING
VIDEO
VIDEO PODCAST PRODUCTION

VIDEO PODCAST DESIGN + ASSET CREATION

MARKETING + SOCIAL MEDIA VIDEO PRODUCTION
WEB
WEBSITE DESIGN

MARKETING VIDEOS FOR WEB

PODCAST PUBLISHING SERVICES
EVENT
IN-PERSON + VIRTUAL EVENT HOSTING

MULTI-CAMERA VIDEO RECORDING
VIDEO LIVE STREAM SERVICES
RENTAL
MULTIPLE SET VIDEO STUDIO

ISOLATED AUDIO ROOM
PHOTOGRAPHY STUDIO + LIGHTING
EMAIL + PHONE
HELLO@SOGOODMEDIA.STUDIO