LIVE FROM THE CELLAR
A decade ago, Live From The Cellar was one of several regular house concert series running simultaneously in Lancaster City. Host Josh Gibbel, a local musician himself, started the series in his E. Ross St. home, hosting local acts like The Stray Birds and The Districts, who went on to gain national notoriety. Josh continued the series over the years, even after moving to a house with a new "Cellar" on Buchanan Ave. Emerging from the depths of COVID and all that the pandemic did to slow down live music, late August allowed for a rare outdoor show for the series. The mild weather and evening sounds of the "back-to-school" bugs offered a delightful environment for the Thursday evening acoustic soundtrack that filled the West End air.
Josh originally booked Nashville's Seth Walker. Unfortunately, Seth had to cancel. Fortunately, the open spot led to a rare headlining performance by songwriter Denison Witmer, a Lancaster native whose discography dates back to the late 90s and who has traveled the globe performing songs from that catalog. The show opened with Lancaster songwriter Tyler Burkhart who mentioned during his set that he grew up listening to Witmer's albums and was stoked to share the stage.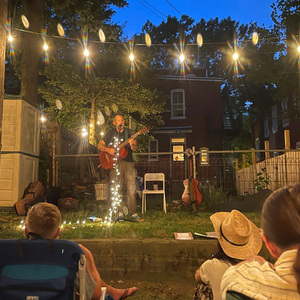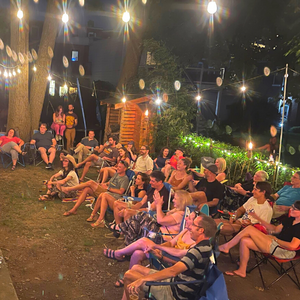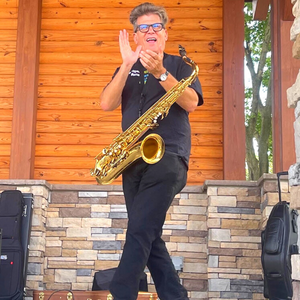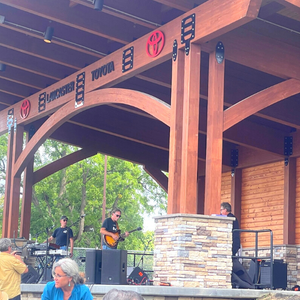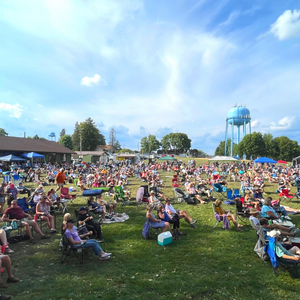 EAST PETE BLUES FEST
On the Saturday of Labor Day weekend, hundreds of music lovers gathered in the East Petersburg Community Park for the 11th Annual East Pete Blues Fest that kicked off at 1 pm and lasted into the evening hours. It was a day filled with the full spectrum of blues tunes, from slow and sultry to the kind of boogie-woogie that makes you want to jump out of your camp chair and groove to the beat.
 When he wasn't on stage, sitting in on sax with Lowry, Smokehouse 4, and headliner Clarence Spady, or thanking all who made the day possible, festival organizer and MC Randy Bucksner moved through the entire audience welcoming everyone with gratitude, high fives, and hugs. Randy's passion for live music, community, and good times was on full display as he led a gang of children (some being his own granddaughters) like a pied piper onto the stage to dance with the band during an upbeat track performed during a set featuring Tiffany Pollack and Bobby Gentillo.
Concessions for the festival were provided by local small businesses: Belly's BBQ, Dutch Country Concessions, and Scoop O' Dough. East Pete favorite Mad Chef Craft Brewing provided a first-time beer garden, adding another element of awesome to an already awesome event. The East Pete Blues Fest is always a great way to ring in the unofficial beginning of fall and should definitely be on your radar for the 12th annual fest next year.
LITITZ SHIRT FACTORY
Over the past year, I've been talking a lot about the Lititz Shirt Factory. In the interest of full disclosure, So Good Media is the producer of the LSF podcast Shirt Factory Center Stage. Plus, starting this month, I'll be contributing a monthly music scene update for the show Around Town with Jason. But I wouldn't be doing any of that work or talking so much about the relatively new venue if it wasn't such a cool addition to the local music scene. Check out this video for the backstory of how Jim Hoffer came to open the venue during the pandemic.
 On Friday, September 9, the Lititz Shirt Factory welcomed I Draw Slow to the center stage. IDS is a Dublin, Ireland based roots band that seamlessly blends elements of traditional Irish, Americana, folk, and old-time music. The five-piece band, fronted by brother and sister duo Dave and Louise Holden, flew into the US from Dublin that afternoon and hopped right up on stage after navigating a four-hour Friday afternoon driving adventure from Dulles International Airport. Just a wee bit frazzled at first, the band launched into a two-set show to a sold-out crowd that brought down the house. As much as I was looking forward to the show, the band exceeded all expectations with excellent musicianship, witty, entertaining banter, and some of the sweetest vocal harmonies I've ever heard.
 I Draw Slow was a perfect band for this intimate venue that maxes out at about 125 people. So far, I've seen a half dozen shows here and can't wait to see who Jim brings to the area this fall.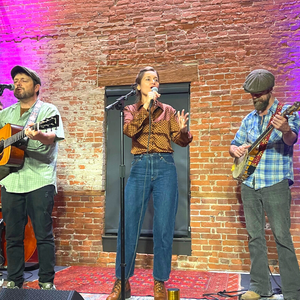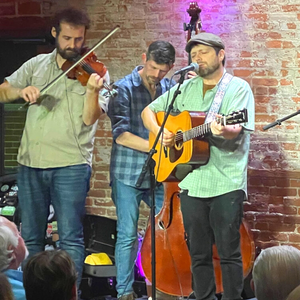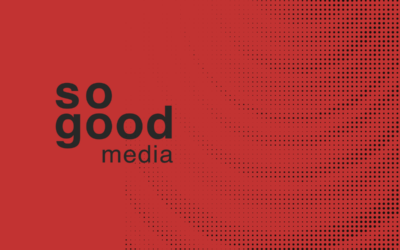 For the past 75 years, Goodwill Keystone Area has served 22 Pennsylvania counties through employing over 1,400 folks to execute their mission of...
read more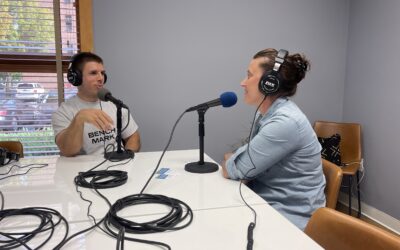 To celebrate the 15th anniversary of the Gifts That Give Hope alternative gift fair, So Good Media partnered with founder Jenn Knepper to develop...
read more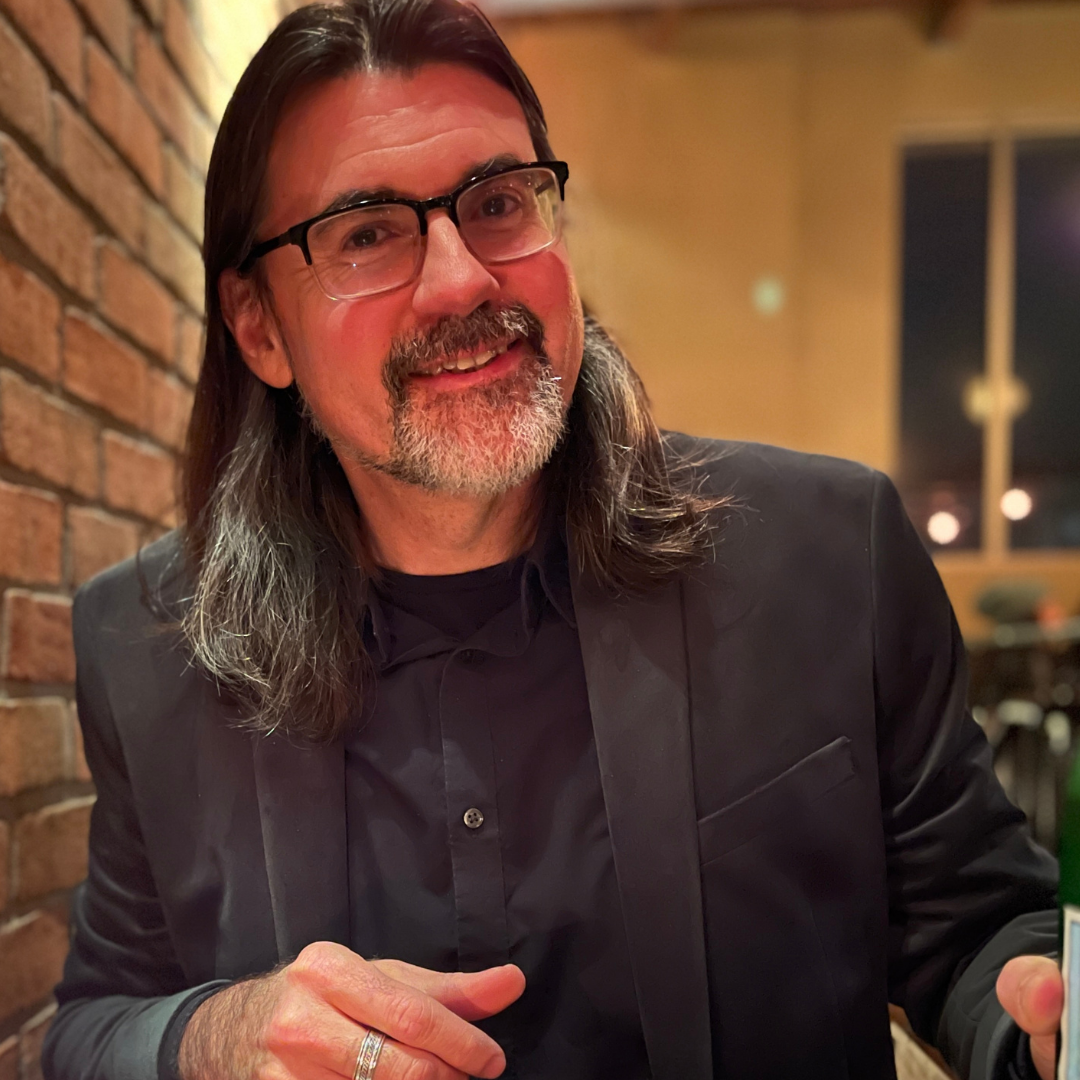 ABOUT JASON
FOUNDER | media producer, podcaster, musician
Jason is a media producer, podcaster, musician, and the co-host of So Good Lancaster's Cuppa J's along with Jose Johnson. He also produces audio podcasts, marketing videos, and other original programming for So Good Lancaster.