From the smooth sounds of Boathouse Row to the Glam-Rock Freak Show that is Foxy Shazam. Lancaster does offer a wide span of entertainment choices to be sure.
Hit the ground running or should I say sailing this weekend. Boathouse Row is a Philly based six-piece specializing in Yacht Rock you say? When I mention this genre a number of folks have no idea what I am talking about. Yacht Rock are artists from the 70s that include: Hall And Oates, Steely Dan, Doobie Brothers, Toto, and lesser known acts like Ambrosia and Player, who had an AM smash called "Baby Come Back" in 1977. The songs are mostly upbeat and very melodic. They feature complex vocal harmonies and memorable instrumental riffs. Boat House Row pulls off these covers to a tee. Their sax player and lead guitarist blew me away with their note-for-note renditions of these old hits.
They played to a sold-out Temple at Tellus 360 on Saturday. When I got there, it surprised me that Bill Speakman and crew had the room set up theater-style with rows of folding chairs. Perhaps this was to accommodate the demographic of those like myself who were around in the 70s! But it was clear that many in the audience weren't even born when these records were hits. No matter, everyone clapped and sang along to these well loved tunes performed by a tight and talented band. Boat House Row performed for two hours straight. Everyone left happy and I will look forward to seeing when the Yacht Rock Cruise docks on King Street again.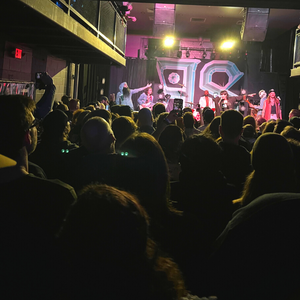 Foxy Shazam/Robert Finley at Phantom Power- Friday, February 25th
On a chilly Friday evening I grab a friend. At least the morning's ice storm has disappeared, but it's still parka weather. Considering it was 70 degrees two days prior all I can say is that mother nature does love to tease, but it was a perfect evening for some hot music. When I touch base about Foxy Shazam's start time because of my friend's work schedule Greg Barley, the owner of Phantom Power, says: "What? You don't want to see (opener) Robert Finley?" Admittedly, I was not that familiar with the blues singer.
We arrived in plenty of time to see the opener. The parking lot was near capacity and the venue was already crowded. It was going to be one of those crazy nights.
Robert Finley took the stage accompanied by a guitarist and drummer. His daughter sang back-up. The sound was incredibly full. From the first tune the 68 year old singer had the crowd in his hands. His voice was totally captivating and it felt like being in the church of spiritual-blues-love. I particularly liked a song of his called "Age Don't Matter". Robert told the crowd that he was 68 and I could certainly relate. The way Finley wailed defied any age limits. He shared his love for the audience and warmed up the stage perfectly. I would see him again anywhere.
    People kept squeezing into the room. I kept thinking, "Can this place really hold anymore folks?" It was a testament to the power of live music and I felt great for Greg and his staff. At 9pm the Thunder-Rock-Freak-Show that is Foxy Shazam took the stage. I had seen the Cincinnati band at a Launch Music Conference years ago, but this was Foxy Shazam up close and personal. As soon as the six piece band came on stage it was sensory overload – Katy, bar the door. This was a rock extravaganza! From the bassist's silver head mask, to the keyboard player's glitter-hooded shawl, I knew we were in for a wild ride. Lead vocalist Eric Nally's mustache resembled Freddy Mercury on steroids. Most in the audience knew the band's songs and sang in insane unison. The keyboard player did a crowd dive while still playing, and the audience held him and his piano in mid-air. Sometimes I think I have seen everything ,but I never saw that before! What a crazy show that simply proved what a great and diverse music scene we have in our area.
Looking forward to the next show….whatever that might be. 
Till the next time-Cheers!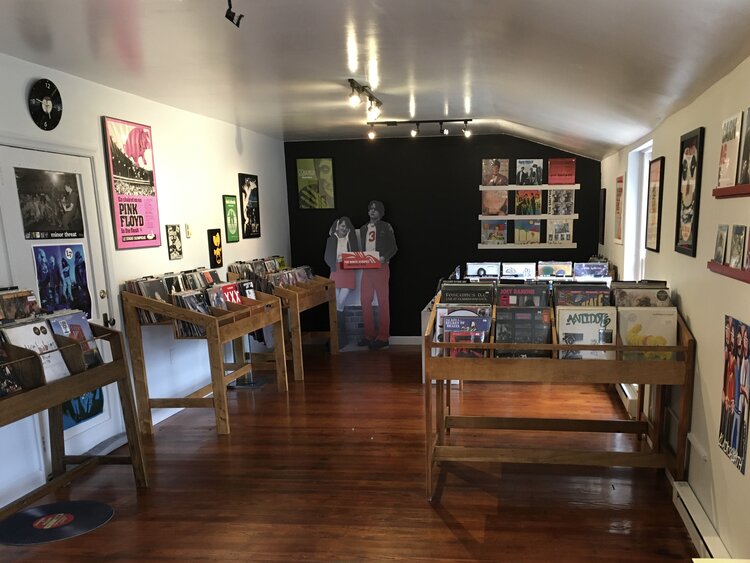 A Day In The Life Records- "One Old- One New"
The thing that always blows me away when I stop in to see Dan at A Day In The Life is his unbelievable enthusiasm. When I walk in the door he lights up like a freshly lit sparkler. He knows we are going to talk records and that is what gets his motor running.
"What do ya got for me this month?" I ask.
Check out Daniel's Reccomendations below: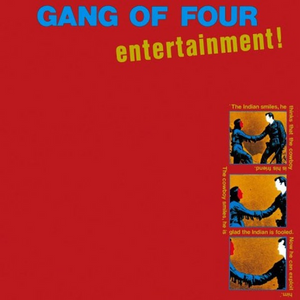 Almost as if he has been anticipating my arrival he pulls out two freshly wrapped LPs.
The first one is a reissue of Gang Of Four's 1979 release Entertainment.
"This one was important to me because when I got into Punk it was the standard stuff, Sex Pistols, Ramones etc. This album was like a new take on Punk. It got me out of my comfort zone. The band is so good. They are like the second wave of Punk."
Entertainment features the band's biggest hit "Damaged Goods".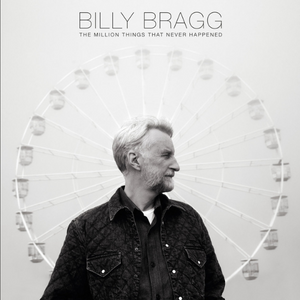 Billy Bragg's The Million Things That Never Happened is a new release from the British activist/singer. Daniel explains that this is his lockdown record. 
"I have always loved Billy Bragg and his acoustic punk style. Being an activist, he always tells it like it is, which I think more artists need to do." 
I couldn't agree more. Before I leave we remember "Levi Stubbs Tears" which is a favorite cut of both of ours. You can find it on Braggs's 1986 album Talking with the Taxman About Poetry.
That's enough Buzz for now. See you around the Lancaster hive!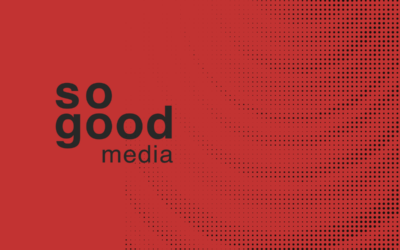 For the past 75 years, Goodwill Keystone Area has served 22 Pennsylvania counties through employing over 1,400 folks to execute their mission of...
read more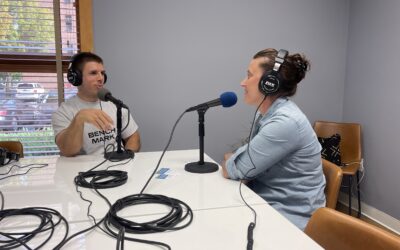 To celebrate the 15th anniversary of the Gifts That Give Hope alternative gift fair, So Good Media partnered with founder Jenn Knepper to develop...
read more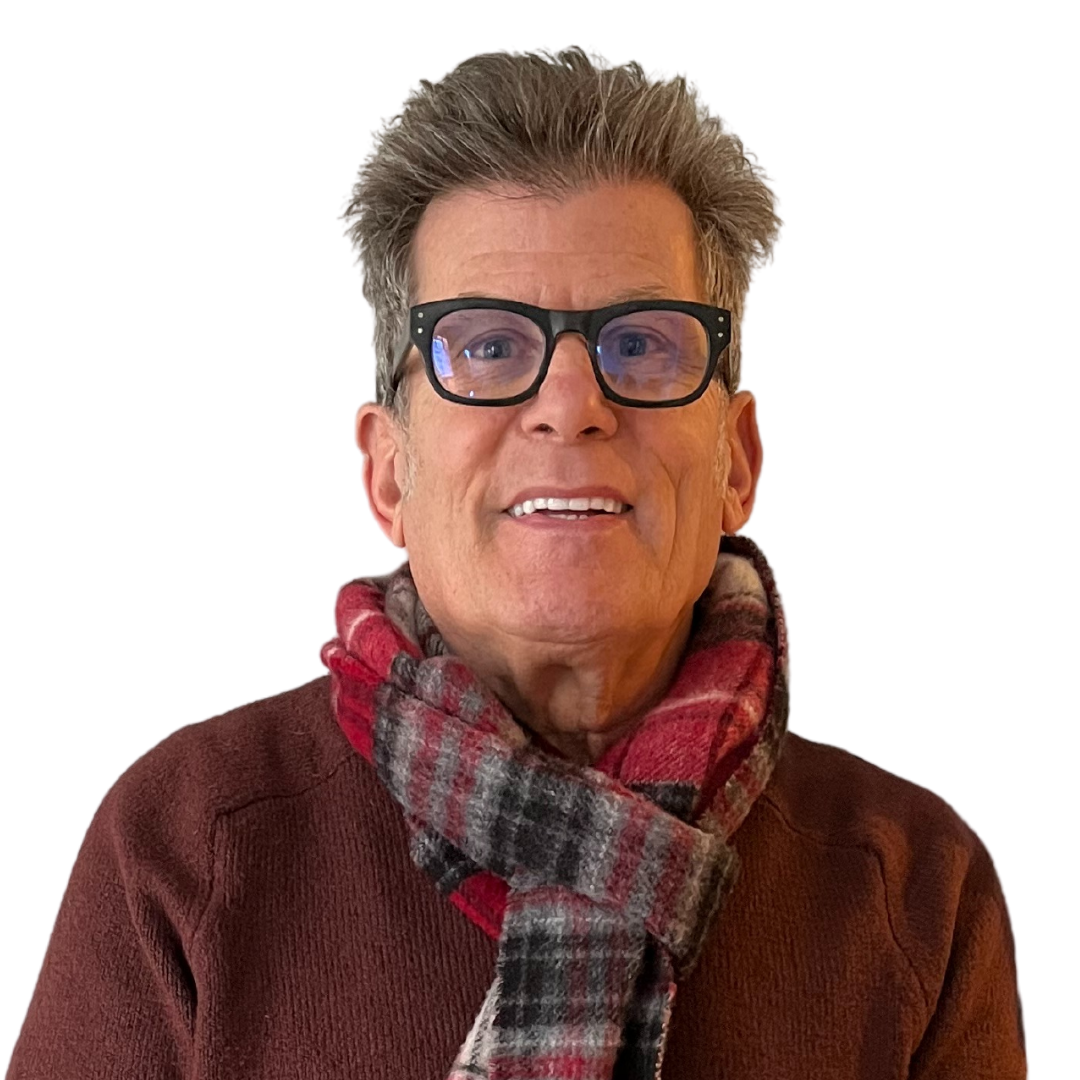 ABOUT RANDY
Music Scenester
The Randy Bee was born in Philly and moved to Lancaster County in 1991. He lives downtown in the great walkable city of Lancaster with easy access to Lancaster Central Market, Tellus360, and of course The Candy Factory.